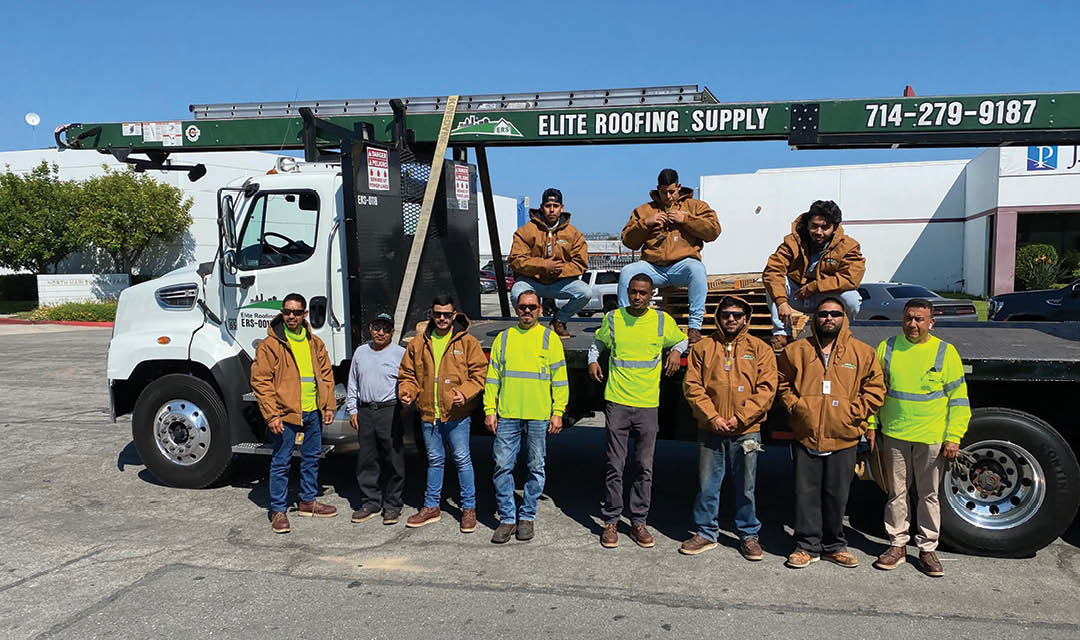 Elite Roofing Supply, Glendale, Ariz., recently celebrated its second annual Elite Fleet and Warehouse Week. During the event, warehouse workers, drivers, operators and safety teams are recognized throughout the company's 28 locations.
Since the company's founding in 2013, Elite Roofing Supply's fleet, warehouse and operations teams have grown to 275 members; many have been with the company since 2013.
To submit a photo to Close-up, email professionalroofing@professionalroofing.net. Submittals should include a photo, as well as a description of the photo.