May 15, 2020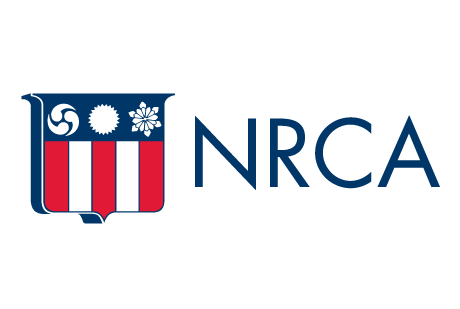 NRCA and 11 other leading roofing industry organizations have formed a coalition to help communicate the industry's objectives during the COVID-19 pandemic and advocate for the industry as a whole. In addition to NRCA, the Asphalt Roofing Manufacturers Association, EPDM Roofing Association, International Institute of Building Enclosure Consultants, Metal Construction Association, National Women in Roofing, Polyisocyanurate Insulation Manufacturers Association, Roof Coatings Manufacturers Association, Single Ply Roofing Industry, Slate Roofing Contractors Association, Spray Polyurethane Foam Alliance and Tile Roofing Industry Alliance form the coalition.
The coalition understands the U.S. roofing industry's 1.1 million employees are ready to fully return to work to protect homes and businesses across the country, and NRCA has developed guidelines to enable the provision of essential services while protecting workers and customers. With the roofing industry's ongoing workforce shortage in mind, the coalition is fighting for policies that will help the industry overcome the challenges that lie ahead for workers and employers.
A roof is the first line of defense in protecting homes and businesses, and unnecessary delays in roofing work create risks for families and businesses. The coalition emphasizes the roofing industry must be prepared and well-resourced to quickly respond to the impacts that extreme weather and natural disasters inflict on homes and buildings during the spring and summer seasons. The coalition is urging federal and state policymakers to ensure any investments in physical infrastructure in responses to COVID-19 reflect the protections roofs offer to new and existing buildings.
The roofing industry can help fill its skills gap by providing jobs to currently unemployed American workers. The coalition is calling for expanded investments in career and technical education to help provide the necessary training that can lead to a rewarding career in the roofing industry, as well as asking Congress to consider how best to incentivize and reward businesses that not only keep employees on their payrolls but also increase payrolls above pre-crisis levels by hiring unemployed workers. In addition, the coalition is encouraging continued funding for programs supporting small businesses during the pandemic to ensure entrepreneurship endures.
Tax policies that incentivize improvements to homes and businesses have a strong track record of job creation and return on investment. The coalition supports tax policies that will enable businesses in the roofing industry to protect physical assets, invest in workforce needs and help with economic recovery. As the COVID-19 pandemic continues, NRCA and the other coalition members will continue analyzing and advocating for the roofing industry's needs to help ensure the industry endures during this unprecedented time.