Dec. 11, 2020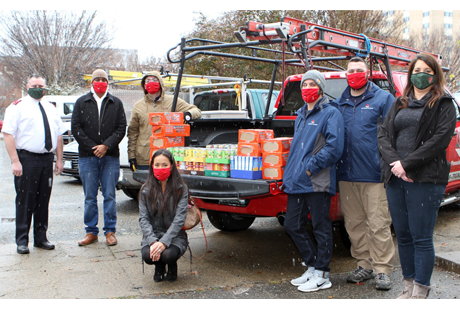 The Pinnacle Group Inc., Richmond, Va., hosted a food drive to help feed families in need during the holiday season and the COVID-19 pandemic. The veteran-owned contracting company partnered with the Salvation Army to support the organization's emergency shelter and food assistance programs in Richmond.
The Salvation Army reports the need for holiday food donations is greater than ever because so many families have been affected by the pandemic.
On Dec. 7, The Pinnacle Group employees used the collected donations to restock local food pantries.
"We are happy to partner with the Salvation Army to feed our community," The Pinnacle Group said in a statement. "We value the relationships that we have made with our customers, and we appreciate the trust that they put in us. We would like to pay that forward by helping those that have been impacted by the hardships of this year."