Oct. 6, 2020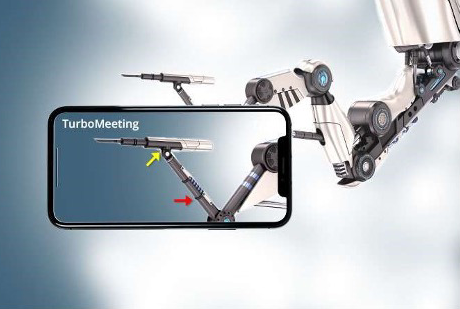 R-HUB™ Communications Inc., San Jose, Calif., has made available its Turbo RemoteHand tech solution designed to help field workers maintain social distancing and reduce time required on job sites during the COVID-19 pandemic. Launched at a time when remote and virtual technologies are in strong demand due to health and safety concerns for workers, Turbo RemoteHand reportedly enhances communications between field workers and employees who are working from an office or at home.
Turbo RemoteHand users can record an area, materials or equipment being serviced and use a drawing tool directly on a live video feed to make annotations and pinpoint exact areas needing repair. Support staff receiving the annotated video and screen shots can respond with their own annotations. Recorded sessions also can be used for auditing and training purposes. Turbo RemoteHand can be powered by battery and a portable WiFi router in environments lacking Internet connection. By enabling quick, clear communication between field workers and support staff, the contactless technology reduces the number of workers required to spend time in the field and the amount of time field workers need to spend at job sites.
Turbo RemoteHand operates through R-HUB Communications' TurboMeeting 8.0 web conferencing and remote support tool. Additional information about Turbo RemoteHand is available at rhubcom.com/v5/TurboRemoteHand.html.