Aug. 19, 2020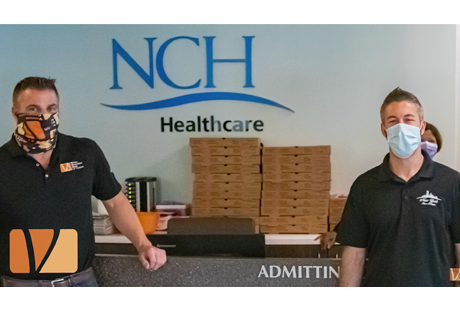 Venture Construction Group of Florida, Boca Raton, has continued to give back to multiple organizations in Florida during the COVID-19 pandemic.
"Giving back is so important," says Sandra Lawson, director of operations for Venture Construction Group of Florida. "Through ongoing successful partnerships and sponsorships, we are able to donate even more to our communities."
Venture Construction Group of Florida sponsors numerous local and national charities each year through its annual corporate giving campaign. When COVID-19 severely affected local nonprofit organizations and other businesses, the company quickly increased its donation efforts.
Venture Construction Group of Florida sponsored the Treasure Coast Builders Association 34th Annual Fishing Tournament, which helps provide scholarships for local students attending college and technical training programs in the construction industry; raised funds for Habitat for Humanity and the Kids Cancer Foundation by sponsoring the Gold Coast Builders Association Golf Event; and supported Aid to Victims of Domestic Abuse by hosting an online shopping event where 20% of the proceeds went to AVDA. Since the onset of COVID-19 in March, the company also has purchased and donated truckloads of groceries and household supplies weekly to AVDA.
In response to an urgent community need for youth sponsorships to summer camp, Venture Construction Group of Florida founder and CEO Stephen Shanton and his family donated 150 weeks of camp for children and teens at five YMCA Treasure Coast locations, which reopened June 22. The company also was the presenting sponsor of the Palm City Chamber of Commerce Movie Night, a traditional drive-in movie community event benefiting House of Hope; attendees were encouraged to bring nonperishable food donations for Martin County food pantries.
On April 29, Venture Construction Group of Florida staff donated lunch from local restaurant New York Pizza and Pasta to NCH North Naples Hospital for more than 150 nurses and medical personnel. A video of the charitable act can be viewed here.
"We are so grateful for our doctors, nurses, medical teams, EMTs and first responders," says Derek Shanton, director of customer relations for Venture Construction Group of Florida. "They have worked tirelessly for us since the coronavirus outbreak, and the least we can do is buy them lunch. It's also rewarding to support local businesses while we give back. Our restaurants are struggling, too."