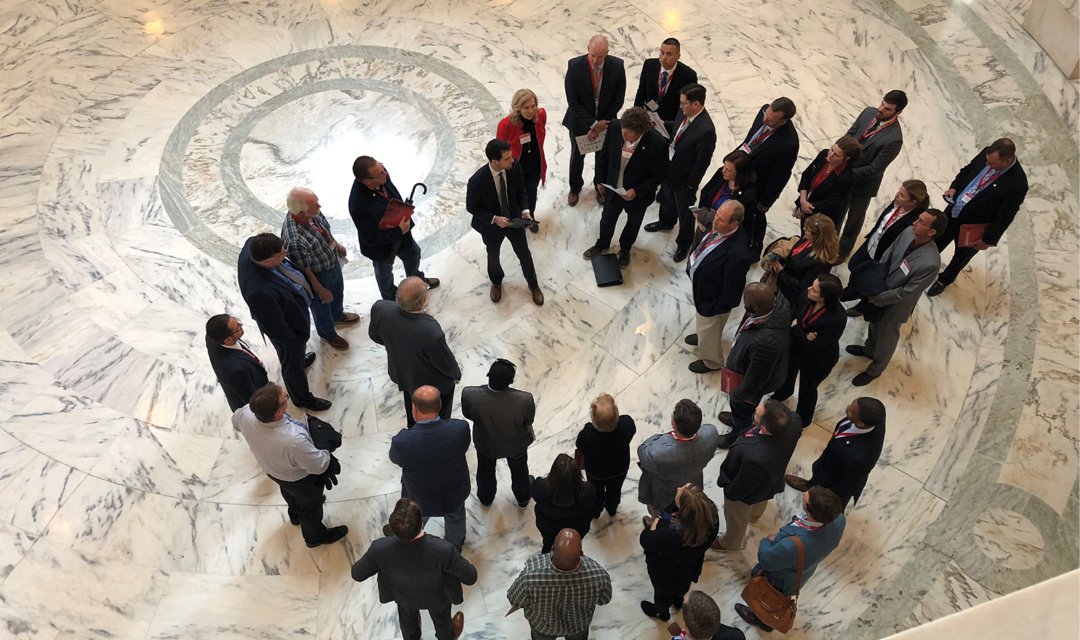 On March 7, more than 400 roofing professionals attended NRCA's inaugural Roofing Day in D.C., including this Florida delegation who met with staff from Sen. Marco Rubio's (R-Fla.) office under the Russell Senate Office Building's rotunda.
From states as far as Alaska and Hawaii, participants met with members of Congress, bringing attention to the industry's need for regulatory reform; enhanced career and technical educational programs; and immigration reform that addresses the industry's workforce needs.
To view more Roofing Day in D.C. 2018 photos, click here. To submit a photo to Close-up, email professionalroofing@professionalroofing.net or mail a photo to Professional Roofing, Attn: Close-up, 10255 W. Higgins Road, Suite 600, Rosemont, IL 60018. Submittals should include a photo, as well as a description about the photo. A $100 gift card will be awarded for the photo chosen to be featured in Close-up.