How can you help prevent employee burnout?
After dealing with the COVID-19 pandemic and its challenges—including increased workloads—for several years, more organizations are seeing unprecedented levels of stress, anxiety and burnout, according to forbes.com.
Research from global staffing firm Robert Half, Menlo Park, Calif., shows 91% of employees feel at least somewhat burned out, which is defined as mentally and physically exhausted from work. A Gallup survey reports employees who are burnt out are 63% more likely to take sick time and 2.6 times as likely to leave their current employer.
Leaders must understand constantly demanding more work in less time will lead to employee frustration, anger, anxiety and burnout. Following are ways to help prevent employee burnout.
Balance workloads. Workloads must be well-balanced among team members so individuals do not become overwhelmed. Before reallocating work and assigning tasks, take time to think critically about who is swamped, employee motivations, priorities and who needs an opportunity to develop. Work diligently to ensure no one person constantly is overloaded.
Rotate people. If possible, leaders should consider having a schedule to rotate people out of high-load, high-stress jobs into lower-stress ones. Everyone needs a break, and rotating jobs can prevent burnout and be an opportunity for people to work in areas where they may not normally be assigned.
Closely monitor progress. Check in frequently with team members about how they are doing as a group and individually. Team members can share challenges and work together to find solutions. Examples of questions to ask during check-ins include: Do you feel you can complete the project by the deadline without having to work unreasonable hours? Is there anyone else on the team who could help so you could meet the deadline? Is there any part of this project that might be delayed? Do you need additional training or resources to be successful? What have you learned that we might do differently next time we face a task like this?
Help people prioritize. Employees often are left to figure out how to prioritize their work, and that can accelerate burnout. A quick prioritization discussion with a supervisor can help. For example, each morning, supervisors can ask employees what tasks they have that day and help them organize and prioritize the tasks.
CPWR launches program to protect workers from struck-by accidents
CPWR—The Center for Construction Research and Training reports from 2018 to 2020 transportation incidents were the second leading cause of death in construction and contact with objects or equipment was the fourth, according to constructiondive.com. The deaths happened despite the known dangers of struck-by hazards, which the Occupational Safety and Health Administration describes as an injury or death produced by forcible contact between a person and an object, such as a moving car or falling piece of equipment.
CPWR has developed a toolkit to help contractors identify risks, plan for a job and then develop "nudges," or reminders, which could be ongoing training or incentives.
CPWR surveyed employers—commercial contractors made up 80% of the respondents—and found working around heavy equipment vehicles and falling or flying objects at heights and/or the same level as workers posed the greatest risk of a struck-by incident. CPWR is encouraging contractors to plan around those hazards first. When contractors know which types of tasks will introduce more hazards, they can ensure workers have the proper safety knowledge.
About 25% of respondents said lack of understanding about how to address hazards and scheduling pressure are the biggest barriers for employers to engage in the safest practices. Thirty percent said the biggest barrier for workers was the lack of pre-task planning.
Nearly 80% of respondents said worker training regarding how to identify and prevent struck-by hazards would help their employees prevent struck-by incidents.
Along with planning and education, CPWR emphasizes actively reinforcing the training; using job-site posters to remind workers to wear personal protective equipment; and implementing reminders such as text messages, emails or stickers to help keep rules and practices at the forefront, as well as incentives or rewards for engaging in daily planning.
Although identifying hazards and planning is the first step, CPWR recommends reinforcing the practices with consistent nudges to help keep workers safe.
John Altmeyer named GAF's CEO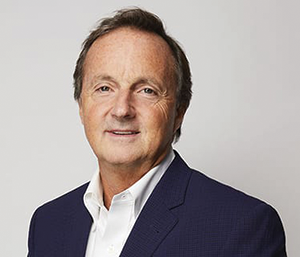 Standard Industries has appointed John Altmeyer GAF's CEO effective immediately. After 28 successful years at GAF, Jim Schnepper, who was appointed president in 2017 and became CEO in 2021, has stepped down and is joining the standard advisory board.
"We are grateful to Jim Schnepper for his dedication to GAF over his many years with the company and wish him success in his next chapter," says David Winter, co-CEO of Standard Industries. "As one of the industry's most respected executives, John is the right person to step in as CEO of GAF. He will build on the momentum he helped create in GAF's commercial business and continue to strengthen and expand GAF's broader leadership in the industry."
Altmeyer joined GAF in 2021 as executive chairman, commercial roofing. Under his leadership, GAF commercial sales have more than doubled. Altmeyer previously served for 21 years as president of Carlisle Construction Materials.
"John Altmeyer is a renowned industry leader who will draw upon his deep experience, relationships and track record to drive GAF's next stage of growth," says David Millstone, co-CEO of Standard Industries. "Over the past few years, John set GAF up to be as successful in commercial as it is in the residential market. We now look forward to working with him as he leads the entire company into the future."
IRS releases 2023 standard mileage rates
The Internal Revenue Service has announced the 2023 optional standard mileage rates for calculating deductible costs associated with using an automobile for business, charitable, medical or moving purposes.
As of Jan. 1, the standard mileage rate for the use of a car, van, pickup or panel truck is 65.5 cents per mile for business miles driven. The standard mileage rate is 22 cents per mile driven for medical or moving purposes and 14 cents per mile driven in service to a charitable organization.
During the second half of 2022, the business mileage rate was 62.5 cents per mile and the medical and moving rate was 22 cents per mile. The charitable rate is set by statute and remains unchanged.
It is important to note under the Tax Cuts and Jobs Act, taxpayers cannot claim a miscellaneous itemized deduction for unreimbursed employee travel expenses. With the exception of members of the Armed Forces on active duty moving under orders to a permanent change of station, taxpayers also cannot claim a deduction for moving expenses.
Additional information is available at https://irs.gov/pub/irs-drop/n-23-03.pdf.
Fatal work injuries recorded in the U.S. increased 8.9% in 2021
The Department of Labor's Assistant Secretary for Occupational Safety and Health Doug Parker issued a statement Dec. 16, 2022, regarding the release of the Bureau of Labor Statistics' 2021 Census of Fatal Occupational Injuries. The report shows fatal work injuries recorded in the U.S. in 2021 increased 8.9% from 2020.
"Today's announcement by BLS of a one-year increase of nearly 9% in fatal work injuries serves as a call to action for OSHA, employers and other stakeholders to redouble our collective efforts to make our nation's workplaces safe," Parker said.
Parker addressed the numbers and emphasized the effects of the fatalities on workers' families and communities.
"In 2021, 5,190 workers suffered fatal work injuries, equating to one worker death in the U.S. every 101 minutes, including 653 Black workers, whose fatality rate hit an all-time high. Black and Latino workers also had fatality rates disproportionately higher than their co-workers in 2021," Parker said. "These are deeply troubling facts.
"Each of these deaths cruelly impacts these workers' families, friends, co-workers and communities," Parker continued. "They are clear reminders of the important work that must be done. OSHA and its thousands of professionals across the nation are determined to enforce the law while working with employers, workers, labor unions, trade associations and other stakeholders to ensure that every worker in the U.S. ends their workday safely."
The BLS report is available at bls.gov/news.release/pdf/cfoi.pdf.
WEB
EXCLUSIVE
Web exclusive: Click below for more information.