Dec. 21, 2020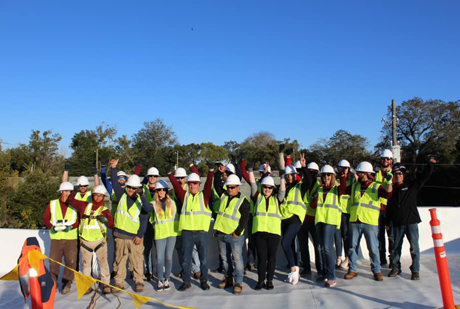 Reliant Roofing, Solar, & Hurricane Shutters, Jacksonville, Fla., donated roof systems to two health care workers and a local food pantry during the company's fourth annual Every Shingle Heart Initiative. Reliant Roofing created the initiative in 2017 to give back to the Jacksonville community by providing new roof systems to families and organizations in need. Carlisle Construction Materials, Carlisle, Pa., and GAF, Parsippany, N.J., are partnered with Reliant Roofing to support the initiative.
"As a local company, we knew it was our duty to step up and give back to our community during these difficult times of COVID-19," says Cameron Shouppe, president and co-owner of Reliant Roofing.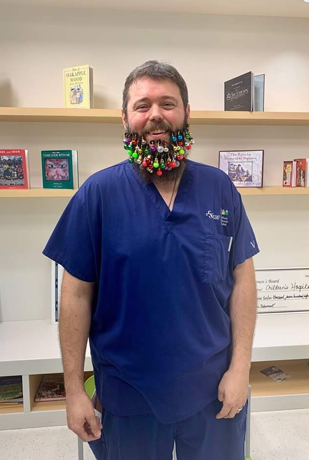 On Dec. 4, Reliant Roofing replaced the roof system on the home of Jared and Patty Menefee, health care workers at Wolfson Children's Hospital, Jacksonville. Jared is known as "Jingle Beard," a nickname earned several years ago when he started adding ornaments to his beard during the winter holidays to bring smiles to the faces of the children at the hospital. This holiday season, Jared will decorate his beard with 50 ornaments.
"Either [the children] laugh at me or they enjoy it," Jared says. "Either way, it takes them from all their troubles and tribulations."
On Dec. 9, Reliant Roofing installed a new roof system at the Daily Manna Serving Center, a local nonprofit food pantry that serves 2,500 people each month. Founded by Pastor Gerald Dinkins, the food pantry also distributes clothing and paper goods and provides free GED tutoring, health screenings, nutritional classes, HIV testing, electric bill service and youth services to community members.
In addition, Reliant Roofing is co-hosting a food drive to benefit the Daily Manna Serving Center. Nonperishable food donations will be delivered to the food pantry at Christmastime. If you would like to help, contact Adrienne Menzies, director of public relations and marketing for Reliant Roofing, at adrienne@reliantroofing.com.