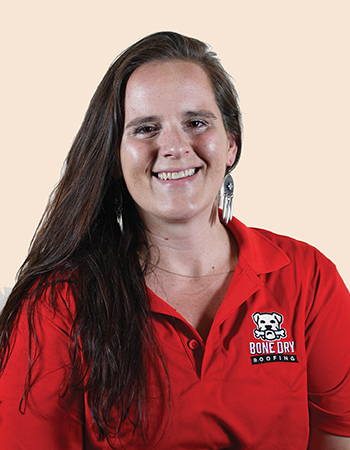 WHAT IS YOUR POSITION WITHIN YOUR COMPANY?
I am director of commercial roofing for Bone Dry Roofing, Indianapolis.
WHAT IS THE MOST UNUSUAL ROOFING PROJECT OF WHICH YOU HAVE BEEN A PART?
One of the most unusual projects was a 26,000-square-foot rooftop deck project we completed with tan TPO in Silverthorne, Colo. We completed a full roof system replacement on the home that had beautiful views and a lot of details!
WHY DID YOU BECOME INVOLVED IN THE ROOFING INDUSTRY?
My dad, Gene Judd, is owner and president of Bone Dry Roofing. Growing up, I always was at the office after school and on weekends while my dad worked, and I loved learning from his team. I enjoy how every day is different in the roofing industry.
WHAT WAS YOUR FIRST ROOFING EXPERIENCE?
Roofing always has been a part of my life so probably riding along with my dad while checking on job sites and meeting with homeowners.
WHAT WAS YOUR FIRST JOB?
Filing paperwork at the office after school!
WHAT QUALITIES DO YOU MOST ADMIRE IN A PERSON?
The ability to be honest and humble are qualities that really stand out to me.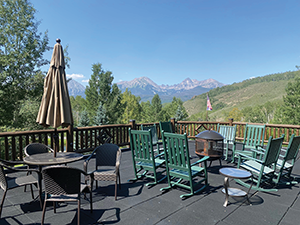 IF YOU COULD HAVE ANY SUPERPOWER, WHAT WOULD IT BE? WHY?
I read the Maximum Ride book series as a kid, and I always thought it would be cool to have a bird's eye view.
WHAT DO YOU CONSIDER A WASTE OF TIME?
Sitting in the DMV line
IF YOU HAD A TIME MACHINE, WOULD YOU GO TO THE FUTURE OR THE PAST? WHY?
The past—I wish I lived in a less digital world with more human-to-human interaction. Plus, the future is a bit intimidating.
WHAT THREE CONDIMENTS ALWAYS ARE IN YOUR FRIDGE?
Hot sauce, coconut aminos and guacamole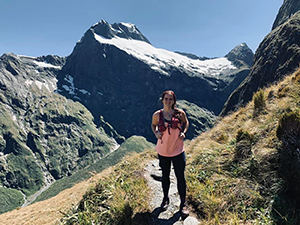 WHAT'S THE MOST EXCITING/ADVENTUROUS THING YOU'VE DONE?
In early 2020 before the COVID-19 pandemic, I did a 36-mile trek through Milford Sound in New Zealand in one day. I ended the day with a seaplane ride back to my car!
WHAT IS YOUR FAVORITE STRESS RELIEVER?
Hitting a trail with my dogs
WHEN YOU WERE A CHILD, WHAT DID YOU WANT TO BE WHEN YOU GREW UP?
I wanted to be a lawyer or follow in my dad's footsteps. I feel lucky I'm able to do that and be involved with my family's passion for the industry.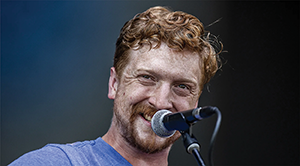 WHAT SONGS ARE YOU LISTENING TO OVER AND OVER?
Anything by Tyler Childers
MY FAVORITE PART ABOUT WORKING IN THE ROOFING INDUSTRY IS ...
That's easy—the people at Bone Dry Roofing! We have the best team, and they always go above and beyond for our clients.
WHAT'S YOUR FAVORITE ROOFING MATERIAL TO WORK WITH? WHY?
EPDM because the material is easy to manipulate in the field and can solve clients' issues quickly.
WHAT DO YOU CONSIDER YOUR MOST REWARDING EXPERIENCE?
Any time I hear from our employees about the opportunities Bone Dry Roofing has provided them, I feel truly grateful to be a part of the company. From sending their kids to college, leaving the country for the first time or buying their first home, Bone Dry Roofing has been able to support employees through major life moments. Knowing we make a difference in people's lives always means a lot.