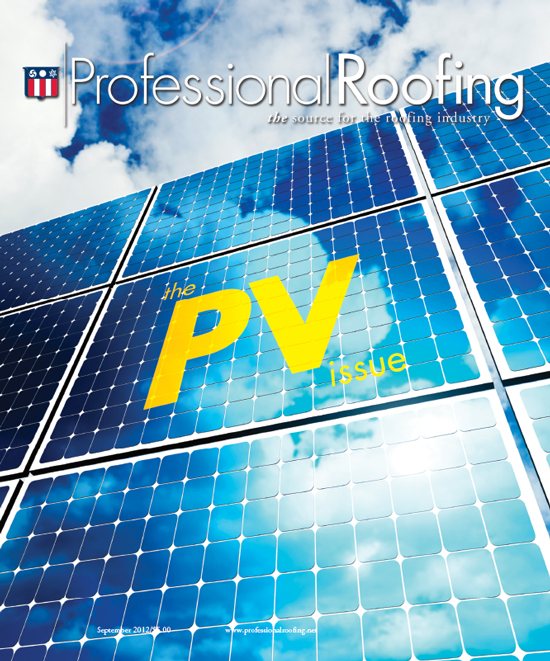 COLUMNS
The PV industry is enjoying unprecedented growth.
The first International Roof Coatings Conference provides useful information about technical research being conducted in and relating to the U.S. roof coatings industry.
Supporting ROOFPAC, NRCA's political action committee, is key to helping NRCA elect more lawmakers who support pro-growth economic policies.
Congress must act soon to prevent tax increases from taking effect Jan. 1, 2013.
DEPARTMENTS