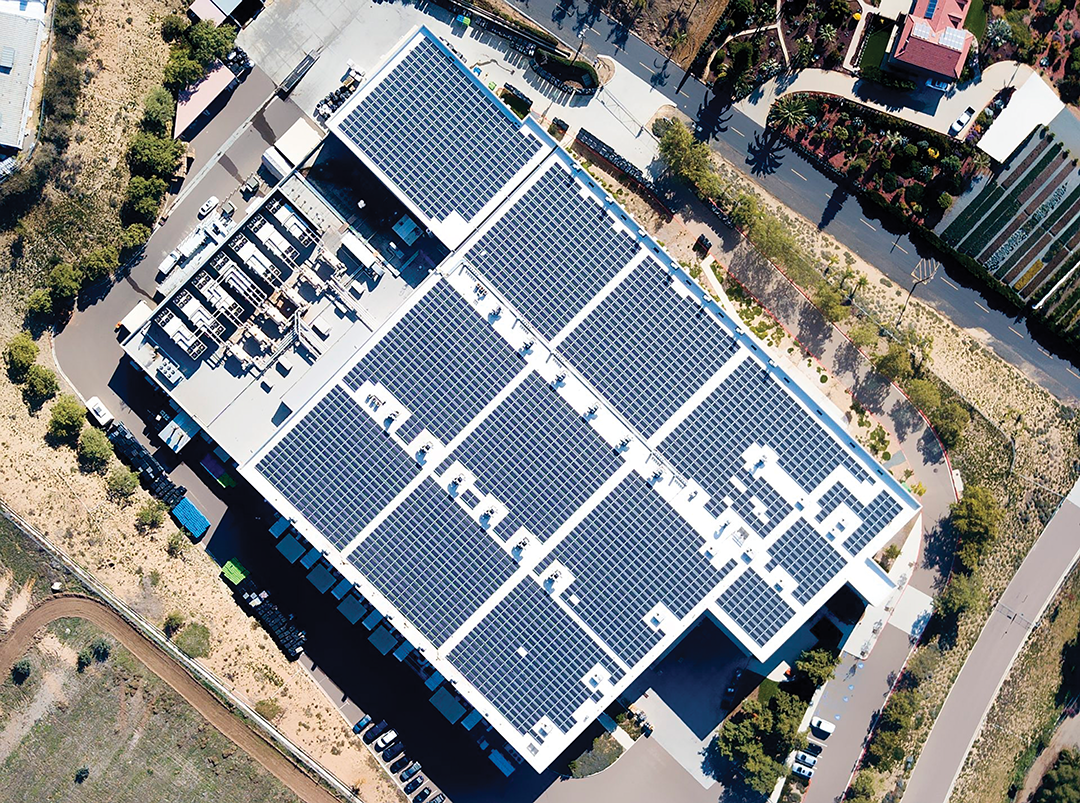 Researchers at San Marcos, Calif.-based Hokto® Kinoko Co. believe mushrooms are the ultimate superfood. A grower and producer of a variety of organic mushrooms, the company's "green" mission is to make business decisions based on environmental and ecological considerations.
Before the company installed a Revel Energy photovoltaic system on its state-of-the-art facility, the building consumed more than 2.7 million kilowatt-hours per year. After installing 2,960 360-watt monocrystalline solar panels and an Energy Storage System, the company now supplements its energy consumption with 60% renewable energy and estimates it will save $9.7 million in electricity costs during the next 25 years.
To submit a photo to Close-up, email professionalroofing@professionalroofing.net or mail a photo to Professional Roofing, Attn.: Close-up, 10255 W. Higgins Road, Suite 600, Rosemont, IL 60018. Submittals should include a photo, as well as a description about the photo.