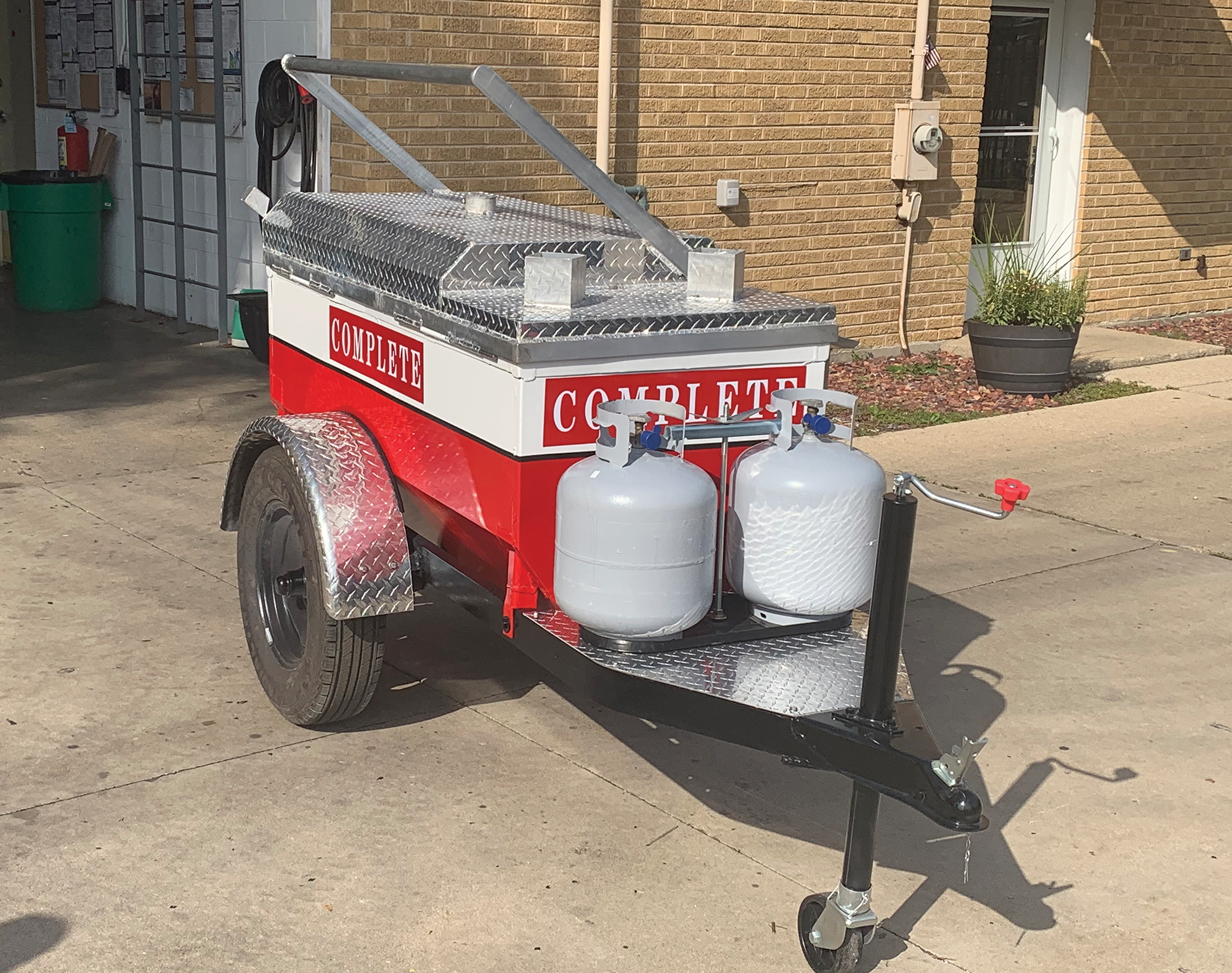 Complete Building Maintenance Co., Lombard, Ill., recently dusted off an old, useless Aeroil patch kettle and turned it into a grill for employees.
Using diamond-plate aluminum, steel, stainless steel and two-stage paint, employees completed all the fabrication, welding, painting and gas component installation. On Thursdays, the grill is wheeled out and used to cook lunch for the company's weekly project manager meeting attendees.
The grill also is used for company events, such as Chicago hot dog day and a lobster clam bake held in October. Employees also are welcome to borrow the grill for personal uses, such as family gatherings.
To submit a photo to Close-up, email professionalroofing@professionalroofing.net or mail a photo to Professional Roofing, Attn.: Close-up, 10255 W. Higgins Road, Suite 600, Rosemont, IL 60018. Submittals should include a photo, as well as a description about the photo.