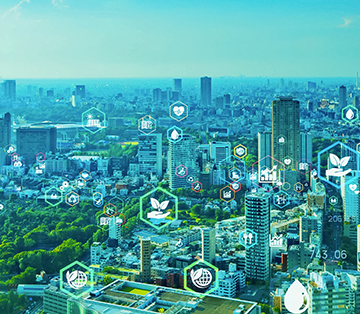 During my first few months as NRCA's CEO, the association's leadership and I met with many contractors and industry partners, and the topic that comes up in every meeting with manufacturers is sustainability. Sustainability is amorphous and means different things to different people, and companies are approaching it in different ways.
We recently met with Duro-Last,® which has been recycling PVC membranes since the 1990s. Through recent investments and R&D, the company aims to recycle existing roof membranes into raw components for new roof systems without compromising product performance or durability.
GAF announced it will open a commercial-scale asphalt shingle recycling plant in Texas that will take material from end-of-life shingles and convert 90% of it into raw materials used for new shingles.
The Asphalt Shingle Manufacturers Association recently announced an initiative to "reduce landfill disposal of asphalt-based roofing materials to 50% by 2035 and approach 0% by 2050."
There are numerous other examples highlighting investment in sustainable business lines and policies. Maybe companies are doing it because they believe it's the right thing to do, but it's also good business practice to reduce a current or future liability, capitalize on an opportunity or—even better—turn a liability into an asset. And many companies realize the time will come when sustainable efforts are required and they need to stay ahead of the curve.
When Duro-Last started its recycling business, the company's founder, John R. Burt, determined the waste will continue to cost more to put into landfills and at some point won't be allowed to go in at all. The company wanted to be ready when that time came.
And that, for me, pragmatically sums up the situation our industry faces: At some point, some aspects of our current practices will be cost-prohibitive or banned altogether. We should at least be thinking about it and preparing so we're not caught flatfooted.
For example, California has announced all new commercial buildings must have solar and battery backups beginning in 2023. This ruling comes on the heels of a similar requirement from 2020 that new single-family homes and low-rise residential buildings be built with solar components.
A Chicago-area member has repeatedly joked (with the kernel of truth that makes all jokes funny) that if you're struggling with a permit in Cook County, throw a vegetative roof system component into the design and your permit will sail through.
But it's not just governments in blue states forcing change. Big business and consumers are driving it, as well. In 2020, Walmart announced a $2 billion bond issue to be used for green development. That's money that will be spent making its fleets and buildings more energy-efficient.
And studies show younger generations increasingly are making decisions through a green lens. A friend recently said his kids are harassing him to get solar panels and "save the Earth." It used to be kids lobbied for a new bike or car. But now they shame their parents about roof systems and power generation! The friend currently is working on finding a solar contractor and permits.
Multiple studies report buildings account for upwards of 40% of greenhouse gas emissions. Heating, cooling, lighting, running computers and appliances, producing building materials, installation, etc., all add up. If companies are looking to reduce their emissions, it won't be electric vehicles that get it done. High-energy costs, government incentives and/or regulations all will play an increasing role in building owners' construction decisions going forward.
Being pragmatic, we can recognize pockets of opportunity for additional revenue (or getting permits more quickly!) and be prepared when they present themselves. For example, a market research study I came across concluded it will cost more than $24 billion to retrofit 50,000 buildings affected by New York City's emissions and carbon rules.
Think what you want about the politics of that rule. Think what you want about the science, soundness or economics of it. But if $24 billion is going to be spent on retrofitting real estate, a chunk of that will go into the building envelope, and it is good business to recognize­—and prepare to get—that business.
After all, Congress just passed one of the biggest green spending laws ever in August 2022, offering billions of dollars in incentives to consumers for solar projects and energy efficiency during the next decade. (See "Prepping for compliance.") These initiatives aren't reversing anytime soon regardless of where you live. In fact, they are likely to accelerate.
Positioning your company for the changing market is important. Being ready to address customers' changing interests and needs; being equipped with employees and partners proficient with the latest products, technology and trends; and being aware of the tax rebates and new financial incentives that can lower customer costs will help you get new business.
Think about the industry practices and products from 30 years ago. Now, envision 30 years into the future. Some elements will be the same, for sure, but other aspects will be entirely different. Adapting to the times, as well as anticipating the trends, risks and opportunities, will separate leaders in the market from those struggling to hang on who may or may not survive.
Rest assured NRCA will continue advocating for contractors in the sustainability arena. Whether in code hearings, before regulatory agencies or with legislators, it's far better to be in the room and at the table versus outside having no input.
---
MCKAY DANIELS is NRCA's CEO.
This column is part of News + Views. Click here to read additional stories from this section.