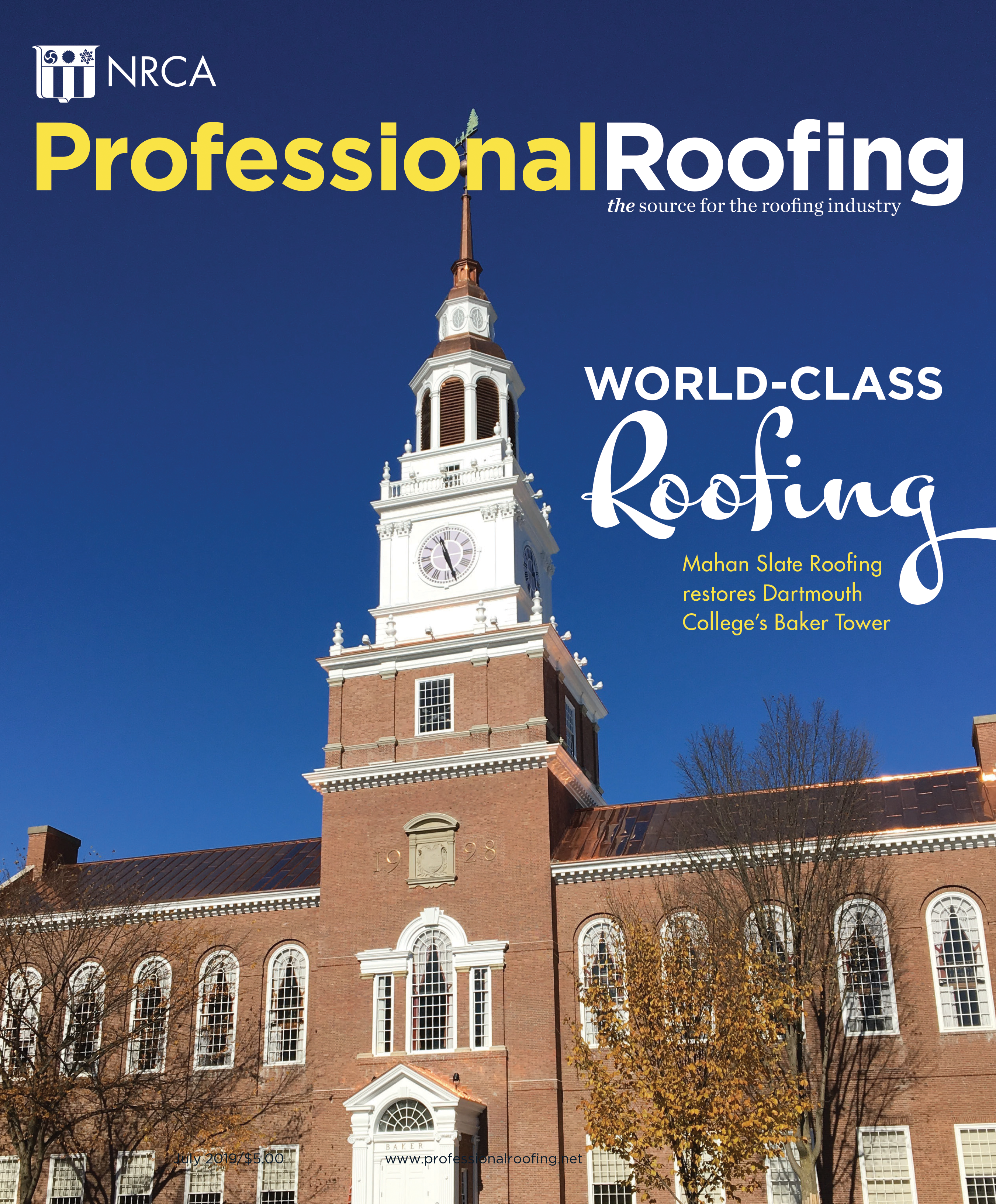 COLUMNS
Developing certain skills can help you become a better business leader.
NRCA wraps up a successful year and welcomes new leadership as a new fiscal year begins.
NRCA shares its expertise during the International Code Council®'s development of the 2021 I-Codes.
NRCA Chairman of the Board Nick Sabino testifies before Congress regarding immigration reform.
DEPARTMENTS
FEATURES
Mahan Slate Roofing Co. Inc., Agawam, Mass., replaces copper roofing, flashing and ornamental components on Dartmouth College's Baker Tower.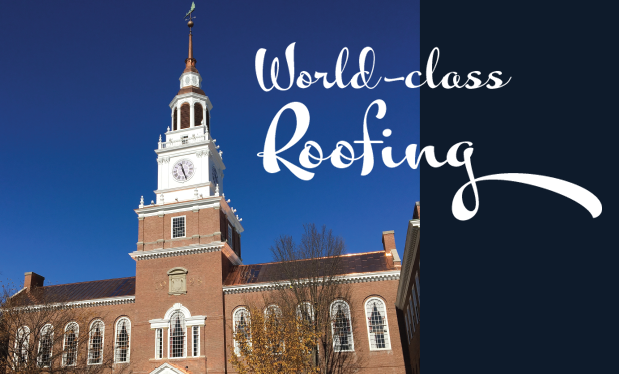 The Asphalt Roofing Manufacturers Association shares thoughts about the state of the asphalt roofing industry.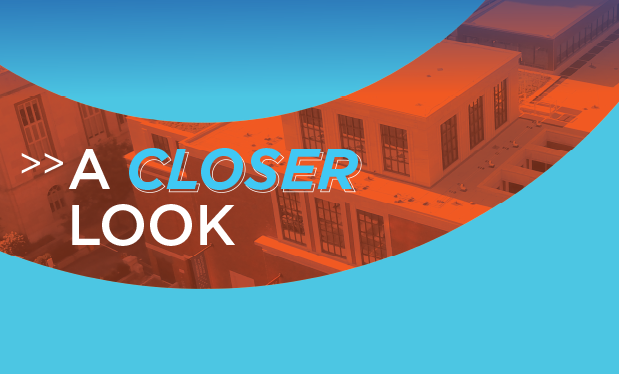 Understanding common single-ply roof system installation mistakes can help you avoid costly repairs.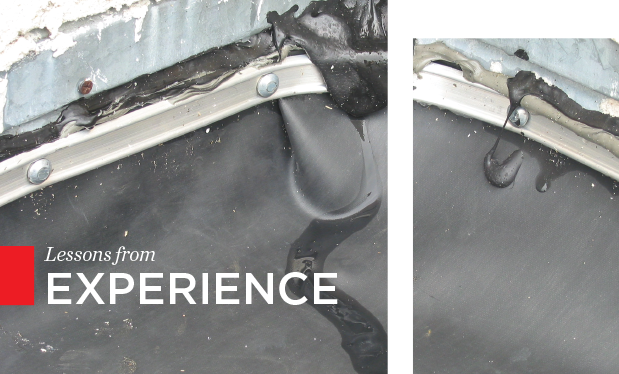 NRCA CEO Reid Ribble testifies before Congress regarding congressional reform.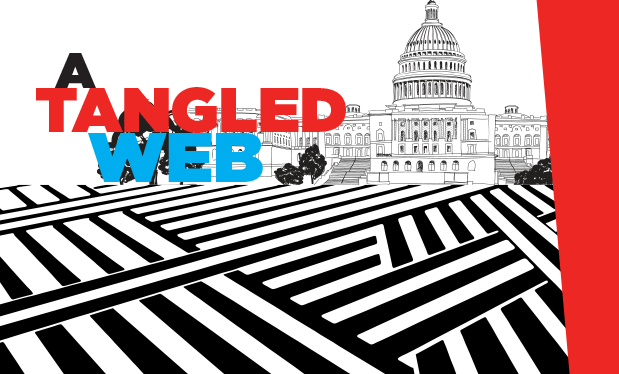 Familiarize yourself with sustainable construction project updates in the International Green Construction Code,® 2018 Edition.