MANUFACTURER NEWS
Owens Corning updates product packaging
Owens Corning, Toledo, Ohio, has updated its product packaging for flat-packed, plastic-wrapped shingles and shingle components. The redesigned packaging is intended to make it easier for installers to access product details and instructions.
Installers now can use smart devices to access installation instructions available via an interactive website listed on each package. Each package also features a QR code at the top and bottom of the poly-wrap package. Interactive access allows installation instructions to remain intact and unwrinkled after packaging is opened. Instructions are available in English and Spanish in the U.S. and in English, Spanish and French in Canada.
Other modifications include more prominent callouts for attributes associated with different products such as algae resistance, warranty protection and Class 4 impact resistance. Packaging features the American flag icon denoting shingle products made in the U.S.
Owens Corning is maintaining its PINK™ color scheme on shingle packaging with color bars denoting specific product lines, such as a black bar for TruDefinition® Duration® shingles and a red bar for the TruDefinition Oakridge® product line. The spines of packaging remain the same for easy locating in a supply house.
CertainTeed expands shingle availability
CertainTeed, Malvern, Pa., has expanded regional availability of Landmark® ClimateFlex and Landmark Solaris® AR shingles.
Landmark ClimateFlex now is available in the East Central, Lake Central and North Central regions, as well as parts of Canada, including Alberta, Manitoba, Ontario and Saskatchewan. Landmark Solaris AR, the cool roof version of the classic Landmark shingle, has expanded availability throughout all regions of the U.S. and Canada in two colors, Graphite and Weathered Wood.
Atlas Roofing announces truck giveaway winner
Atlas Roofing Corp., Atlanta, has announced Sondra Davis, co-owner of All Things New Roofing & Restoration, Colorado Springs, Colo., is the winner of its Asphalt Life Truck Giveaway.
As part of Atlas Roofing's 40th anniversary celebration in 2022, contractors could earn points throughout the year to qualify for chances to win a fully refurbished 1982 Chevy Silverado pickup truck featuring custom black leather seats with red-embroidered Atlas logos, a roll bar with KC Lights and a Bluetooth stereo.
Points were awarded to contractors for registering warranties, attending Atlas Roofing-sponsored events, reaching AtlasPRO+ and PRO+ Select status and interacting with Atlas Roofing on social media, among other tasks. Ten finalists were chosen before a winner was randomly selected during the 2023 International Roofing Expo® March 8.
Elevate™ announces recipients of Master Contractor program
Nashville, Tenn.-based Holcim Building Envelope's Elevate brand has announced the 2023 recipients of its Master Contractor program, which honors contractors for excellence in commercial roofing.
All Elevate Red Shield™ licensed contractors are eligible for the program. For 2023, Elevate awarded Master Contractor status to 251 of the top roofing contractors that accumulated the most Master Contractor quality points during the program year. Contractors earned quality points for installing Elevate RubberGard™ EPDM, UltraPly™ TPO, PVC, PVC KEE, asphalt and metal roof systems, as well as qualifying waterproofing systems.
The complete list of Elevate's 2023 Master Contractor recipients is available at holcimelevate.com/us-en/news/2023-master- contractor-program-award-recipients.
CONTRACTOR NEWS
United Materials celebrates anniversary
United Materials, Denver, is celebrating 100 years in business.
Founded in 1923, United Materials built its reputation as a commercial roofing company in Colorado serving the private sector and fulfilling government contracts. The company credits its success to quality products, customer service and community support.
United Materials held a celebration at the end of April, inviting community members of all ages to enjoy food and fun at its headquarters.
DISTRIBUTOR NEWS
Gulfeagle Supply opens new location
Gulfeagle Supply, Tampa, Fla., has opened a new branch in Romulus, Mich.
The new branch, Gulfeagle Supply's fifth location in Michigan, will better serve the southern communities of metro Detroit, including Ann Arbor and Toledo. Gulfeagle Supply now has more than 110 locations in the U.S.
OTHER NEWS
SPFA announces award winners
The Spray Polyurethane Foam Alliance has announced the winners of the 17th Annual SPFA National Industry Excellence Awards. The awards program highlights standout projects and recognizes contractors for their applications of spray polyurethane foam in insulation, roofing, specialty applications and concrete lifting, as well as for elastomeric coatings applications. The SPFA recognized the winners Feb. 14 during the SprayFoam 2023 Convention & Expo in Daytona Beach, Fla.
The winners include: Midwest Spray Foam Insulation, Bay City, Mich., for Hawkins Chemical, Rosemount, Minn.; Peak Spray Foam Insulation, Annandale, Minn., for Stowman, Rothsay, Minn.; Polyseal Insulation, Butte, Alaska, for Fort Yukon LRRS Barracks, Fort Yukon, Alaska, and Port of Whittier Dolphin Cell Repair, Whittier, Alaska; NRCA member Wedge Roofing Inc., Petaluma, Calif., for Napa County Vineyard, Napa Valley, Calif., and Hotel Healdsburg, Healdsburg, Calif.; and NRCA member West Roofing Systems Inc., LaGrange, Ohio, for Sharpsville Container, Sharpsville, Pa.
SPFA also awarded two grand prizes. Midwest Spray Foam Insulation and West Roofing Systems were drawn from a raffle of the winners and each received a local digital marketing package worth $5,000.
MCA announces executive committee
The Metal Construction Association has announced its 2023 Executive Committee.
Brian Partyka, vice president of sales and marketing for Drexel Metals, Louisville, Ky., will serve as chair, and Chandler Barden, president of CIDAN Machinery Inc., Peachtree City, Ga., is vice chair/chair-elect. James Bush, vice president of sales for ATAS International Inc., Allentown, Pa., is past chair; Brian Jaks, vice president of Green Span Profiles, Waller, Texas, is treasurer; LeeAnn Slattery, sales support manager for ATAS International, is secretary; and David Stermer, director of engineering for Metal Sales Manufacturing Corp., Louisville, is technical committee chair. Metal Roofing Alliance President Dick Bus, president of ATAS International, also will serve on the committee.
Roofing Alliance welcomes new members
The Roofing Alliance has announced Global Roofing Group, Phoenix, a roofing contractor providing service to commercial and industrial buildings, and The Durable Slate Company, Columbus, Ohio, a slate, tile and copper roofing contractor, joined at the Governor level. The Roofing Alliance now has 188 members.
Since its inception, Roofing Alliance members have committed more than $14.1 million to fund research, educational and technical projects such as educational partnerships with some of the top construction management schools in the U.S. to expose college students to roofing as a career choice; sponsorship of a national construction management student design competition; national survey of roofing workers; and helping to develop NRCA ProCertification.® The Roofing Alliance also supports philanthropic outreach, including its partnership with Ronald McDonald House Charities® to maintain the roof systems on 165 Ronald McDonald Houses in the U.S.
Former Gold Circle Awards judge passes away
Jack R. West of Moon Township, Pa., passed away Dec. 8, 2022. He was 85.
After serving in the U.S. Marines, West earned a bachelor's degree in chemistry and worked as a consultant. He was a member of ASTM International for 32 years and served on ASTM International's Committee D08 for Roofing and Waterproofing. He received Committee D08's Award of Merit in 1994 and Award of Appreciation in 2002 and 2010. West also served as a judge for NRCA's prestigious Gold Circle Awards program for 18 years.
West is survived by his wife, Margaret D. "Peggy"; children, Jack Andrew West and Mary "Meg" West-Ball; grandchildren, Anna Marie Ball and Jacob Morgan Ball; and sister, Ellen Riffle.
Donations in West's memory may be made to the American Lung Association at lung.org or the Humane Animal Rescue at humaneanimalrescue.org/donate.
IIBEC names first female president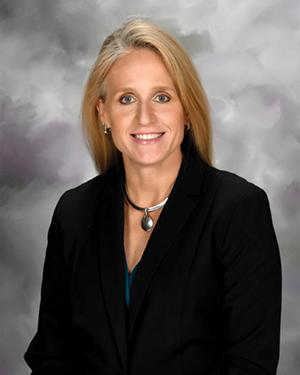 IIBEC has announced Amy Peevey, principal and director with SOCOTEC Consulting Inc., New York, as its first female president. Peevey will serve as IIBEC president for the 2023-24 year.
"What a true honor to be serving as IIBEC president for this upcoming year," Peevey says. "I look forward to serving the IIBEC membership."
The new board and executive committee were announced March 6 during IIBEC's Annual Meeting of the Members, which was part of the 2023 IIBEC International Convention and Trade Show in Houston.
NCCER announces 2023 board of trustees
The National Center for Construction Education and Research has announced its 2023 board of trustees. The board of trustees guides NCCER's mission to provide rigorous, relevant workforce development solutions that create opportunities for individual career advancement and support industry growth.
Scott Marshall, senior group director—people operations (Americas) at Worley, Houston, has been named chairman and will head the compensation, budget and finance, and nominating committees. David Chapin, president of Willmar Electric Service, Lincoln, Neb., will serve as vice chairman. Monique V. Ford, CPA, of Monique Valentine Ford, Woodbridge, Va., will continue serving as treasurer. Stephen Toups, president and CEO of Turner Industries, Baton Rouge, La., will assume the role of past chairman.
THE INDUSTRY ONLINE
DaVinci® Roofscapes has made available an online portal, dmcmembers.com, for DaVinci Masterpiece Contractors program members. The portal enables 24/7 access to rebates, marketing tools and sales support materials and features a series of educational and training programs, webinars, installation guides and tips. Contractors also can access new design tools to help them select the right products and colors for roof systems.
UP THE LADDER
MTL Holdings has named Steve Glasenapp director of envelope.
NRCA NEW MEMBERS
ARCHITECTS/ENGINEERS/CONSULTANTS
American Experts, San Diego
Aspito Associates, Mount Savage, Md.
Bradley Gygi Architect & Associates, Salt Lake City
Commercial Building Solutions, Fort Thomas, Ky.
Daniel Design Studio, Tupelo, Miss.
Joyce Engineering LLC, Jupiter, Fla.
RCL Engineering Group, Waukesha, Wis.
Sabal Engineering, Tampa, Fla.
CONTRACTORS
3G Construction & Roofing, Colorado Springs, Colo.
A&B Commercial Construction LLC, Bethlehem, Ga.
Aiden Homes LLC, Prairieville, La.
All Purpose Roofing and Gutters, Colorado Springs, Colo.
All Valley Sheet Metal Inc., Yakima, Wash.
ALP Roofing, Fallston, Md.
B&R General Contracting, Richardson, Texas
Blue Ridge Roofing, Taylors, S.C.
Bonac Builders Inc., Quogue, N.Y.
Bradley Roofing LLC, Hebron, Ind.
Carrasco Construction Corp., Chicago
Commercial Roofing Rana, Memphis, Tenn.
Core Four Roofing, Tomball, Texas CRC, Kingwood, Texas
D M Ring Contracting, Clintondale, N.Y.
David T Construction, Milford, Mass.
Dynamic General Contracting LLC, Millersville, Md.
Erie Home, Toledo, Ohio
Florida Roof Design Inc., Ocala
Hammerbrush Roofing, Aurora, Ill.
Highland Residential and Commercial Roofing, Greenville, N.C.
HomeStar Restoration Group LLC, Des Plaines, Ill.
Istueta Roofing, Miami
John Matthews Roofing, Russellville, Ky.
KODA Contracting LLC, Pittsboro, N.C.
Landmark Contracting LLC, Baker City, Ore.
Latino Roofing LLC, Stafford, Va.
Marathon General Contractors, Forney, Texas
My Style Exteriors, Bourbonnais, Ill.
New Britain Roofing Co., Newington, Conn.
New Era Skilled Roofing, Placentia, Calif.
P.L. Hurley Roofing Systems, San Leon, Texas
PKC Roofing Inc., d/b/a Wayne's Roofing & Sheet Metal, Ormond Beach, Fla.
Platinum Roofing, Summersville, W.Va.
R&D Construction & Roofing, Miami
Rob's Roofing LLC, Wallingford, Conn.
Rojas Roofing, Noblesville, Ind.
Scope RRC Corp., Reserve, La.
Southern Shingle Roofing, Sugar Hill, Ga.
Striker Roofing and Construction LLC, McKinney, Texas
Stronghold Premier Roofing LLC, Warr Acres, Okla.
Texas Stag Roofing Solutions, Spring
Tom Machin Contracting Inc., Shirley, N.Y.
TRURoof, Charlotte, N.C.
MANUFACTURER
Premiere Metal, Suwanee, Ga.
SERVICE PROVIDERS
Rapid Installation Group Inc., Coplay, Pa.
Texas Solar Outfitters, Houston
EVENTS
MAY
1-5
National Safety Stand-Down Week
OSHA
Nationwide
Contact: OSHA
osha.gov/stop-falls-stand-down
11-12
Fall-protection Trainer Course for Roofing
NRCA
Elgin, Ill.
Contact: Rich Trewyn, NRCA's director of enterprise risk management
(847) 493-7575 or rtrewyn@nrca.net
24
CERTA Train-the-trainer
NRCA
Elgin, Ill.
Contact: NRCA's Customer Service Department
(866) ASK-NRCA (275-6722) or info@nrca.net
JUNE
4-10
National Roofing Week
NRCA
Nationwide
Contact: NRCA's Customer Service Department
(866) ASK-NRCA (275-6722) or info@nrca.net
28
CERTA Train-the-trainer
NRCA
Elgin, Ill.
Contact: NRCA's Customer Service Department
(866) ASK-NRCA (275-6722) or info@nrca.net